Attention Back Pain & Sciatica Sufferers! Free Back Pain Workshop
"Learn To Manage Low Back Pain & Sciatica Without Medication, Injections, or Surgery"
Saturday, Oct 14th
10:00 AM
5533 West Hillsdale Ave Suite A Visalia, CA 93291
Enter Your Info Below To Register For The Workshop

We value your privacy and would never spam you
THIS FREE WORKSHOP  IS FOR YOU IF:
1

You've missed work due to sciatica or back pain

2

You've missed out on family vacation or activities you love because you're afraid of aggravating your sciatica

3

You've found yourself worrying more about your pain, numbness, and tingling rather than living your life.

4

You've TRIED EVERYTHING and just want to get back to normal.
What Do Others Have To Say About The Back Pain Workshop?
"Recently I injured my low back and was having low back and leg pain. I was referred to Bacci and Glinn Physical Therapy and was seen for a total of 9 visits. I am happy to say that my low back and leg pain is now gone and I am ready to return to work without any problems. The staff at Bacci and Glinn is attentive and friendly, they were able to get to the source of my problem, and with treatment and exercise fix it. I will recommend Bacci and Glinn Physical Therapy to anyone with back pain."
Loretta Henson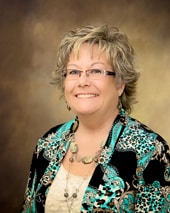 "Bob took me immediately, assessed my problem, fixed it and even told me how I did it. The knowledge and exercises he gave is invaluable to me! Thank you Bob and B&G PT!"
Kellie Sutton
Wonderful staff. Very knowledgeable. Clean facility.
Roger Groves
We have limited spots available and space will fill up fast, so register now to avoid missing out.
Enter Your Info Below To Register For The Workshop

We value your privacy and would never spam you